Benefits of MVP services
We are an MVP development company that can create a software solution with a minimum number of features that can be thoroughly tested out in the field before release.
This allows you to:
Get real feedback and indicate the initial demand for your product
Pinpoint major features to be added
Save on your budget by avoiding common pitfalls
Take the market by storm, being fully prepared for the most efficient final release
You can order an MVP for:

a commercial
mobile app

web service

regular online
resource

any other type
of project
An MVP is your key to the most efficient launch of an end solution. Minimum Viable Product development services by Fortifier allow you to get one that would stand out among the competition with technical finesse at a reasonable price.
Deep Expertise in MVP Development Services for Startups
Fortifier has extensive experience in MVP development for startups, having provided numerous solutions on various topics with quality, accessibility, and solution profitability in mind.
1
Profitable
there won't be any unexpected cost spikes and you'll avoid all the common pitfalls other businesses are suffering from;
2
Impactful
we'll make sure to build a piece of software that won't leave your target audience indifferent;
3
Business-efficient
on the commercial side of things, it is always better to approach all decisions very carefully, including new software implementation.
Let Fortifier handle the proper public introduction of your solution so you can enjoy the profitable results
Case Study
From PoC to MVP and then to reliable development for the Industrial Internet of Things system
It has been designed to address every aspect of data reliability, from the origin to transmission to analysis.
Easy scaling and device expansion.
All of the devices are thoroughly monitored so managers wouldn't miss any security or operational bottlenecks.
Our solution keeps an eye on both the device and data it transfers, so that the whole system works like a clock.
The flow of solution included two directions: monitoring devices and monitoring infrastructure.

Perfect professional team ever!
It has been a pleasure It has been a pleasure It has been a pleasure It has been a pleasure working with the Fortifier team. Everyone is professional, productive, and easy to talk to. I am quite satisfied with the overall progress so far. I will recommend Fortifier to global insurers and reinsurers who want to upgrade their in-house systems to the best standards.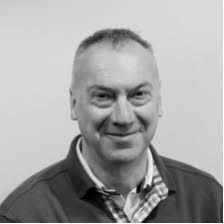 Thanks their technical expertise.
The prototype of Reliable Industrial Internet of Things System received positive feedback from prospective clients, leading to a permanent engagement with Fortifier. They manage a smooth and productive workflow thanks to their technical expertise, communication, and flexibility. They adapt resources and to time zone differences with ease.
1. What is the difference between a prototype and a Minimum Viable Product (MVP)?
An MVP and a prototype are two common ways startups employ to see the approximate rates of success in the field their future end product can potentially reach. Both are intended for testing out the basic software system among real users. The principle difference between the two is that:
An MVP solution – a product with a minimum scope of functionality that is launched in the market to get approved by users and built further accordingly;
A prototype – a test-intended 'carcass' of the future software that isn't going anywhere outside of the testing procedure and can be either enhanced or rebuilt completely.
2. What are the best practices for a Minimum Viable Product?
In order to implement the most efficient and optimal possible minimum viable product, you can go by the well-tried-and-tested route that includes:
Market research – find out who your target audience is, who competes with you in the market, and is there a practical need for a solution you're about to offer;
MVP concept – covers the main gist of your solution as a whole as well as the main business model, introduction strategy, and requirements of the project;
Features' definition – make sure your software's basic features solve particular user pains;
Budgeting & resourcing – a budget is something to be calculated early on and distributed two ways: hiring in-house experts or outsourcing your product;
Design, development, & deployment – implementation of the UI/UX, major features, and the introduction of an MVP to the market for gathering feedback.
3. What do you need to successfully launch an MVP?
You can optimally, subsequently approach the implementation of your MVP by:
Validating the concept – make sure your idea has a good potential for demand initially (market research, initial feedback, and A/B testing can be of help here);
Setting goals at each stage – throughout the project, it's better to always have an objective to strive for in each and every aspect of the project;
Focusing on what's really important – if your brand has yet to earn a renowned reputation, don't waste your time on empty promises and exclusive offers, focus on unique, pain-solving functionality instead;
Staying customer-oriented – always put the customer and users' needs above any technical limitations;
4. What are MVP Key Performance Indicators?
The major key performance indicators or KPIs of an MVP include:
Engagement – this is a direct reflection of your target audience's interest in what you have to offer that allows indicating the existing and future value of your MVP;
Feature usage – analyze what particular features users tend to shift towards most frequently to render out the most valuable ones;
Traffic – always keep the traffic rates in check and don't neglect to interview organically signed-up users.
5. What types of MVPs exist?
In general, the nature of an MVP you are about to build can be:
Software prototype – a basic version of your software product with the functionality foundation to be tested out in the field;
Landing page – a website with project descriptions and documentation that can help you attract investors and users with decisive, well backed-up intentions and even some impressive web features;
Explainer piece – usually a video that conveniently explains the gist of your future project to the mass audience;
Wireframe – the carcass of a project to-be-implemented which features only the basic layout, navigation, and elements;
Mockup – a wireframe livened up with design features that can be used in a finished solution.
6. What is the Best Programming Language for Your Startup?
Python is a time- and cost-efficient programming language that is perfect for implementing a functional prototype without going too far to get the high-performance result. Python is:
Simple & consistent – developers can reuse code and easily add new features without writing everything from scratch;
Scalable – it helps to handle rapid business growth without sacrificing resources;
Intuitive – frequently it takes as much as a single line of code instead of a bunch like in other languages to describe a command;
Very popular – with an extensive dedicated community, it's easy to figure out many aspects and issues on one's own.
Let's talk about your idea!
Tell us more about your business needs and we'll look at the best way to get your MVP development services idea off the ground.