Our Reliable Approach
step 1

Investigation & Planning

Our insurance software development company analyzes your needs, challenges, and business strategy to present you with the most feasible solution. After the approval, we plan the development and give you the timeline and budget estimation.
step 2

UI/UX Design

We analyze the typical behavior of your average user. Next, our design department creates a user interface that provides an intuitive and seamless user experience.
step 3

Development

We employ top-notch risk management guidelines and build the advanced scalable software architecture. We follow the corporate Reliability Standard to guarantee that every solution is of the highest quality and will be delivered in the shortest terms.
step 4

Testing

As we take pride in being a reliable provider of software development services, we dedicate enough time and effort to fix errors before they cause any damage. As a result, you get a fault-tolerant and bug-free solution you can rely on.
Technology Expertise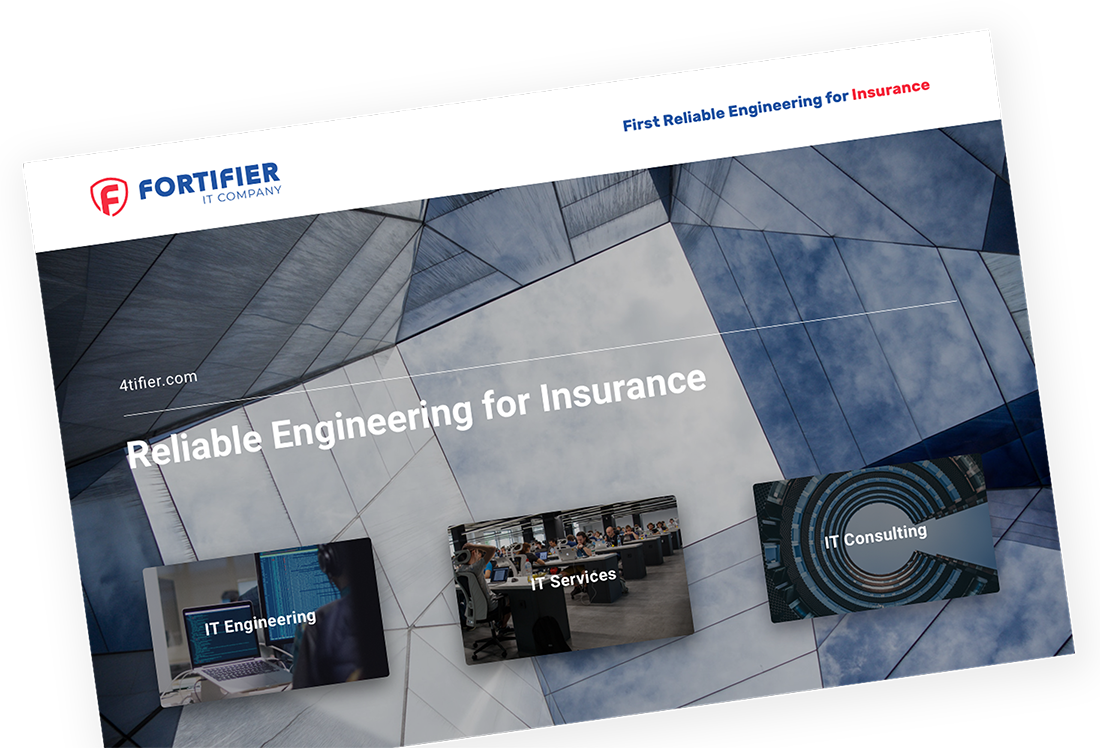 Get our Insurance Presentation
Download our presentation to see how Fortifier supports the insurance industry and helps insurers to journey through the world digital transformation!
Latest from blog
02 Oct 2018
To begin with, you have already got understanding that insurance website is strict need-to-know basis. Because you know that the average income for a business with a website is 30%…
Read more
Let's Work Together
Tell us more about your business needs to help us serve you better.