Projects Background
Our customer is a company from California that develops AI-based solutions for professionals and companies. One of their major goals from the beginning was to create an AI assistant that would help users to sort through the extensive amounts of information provided by different Internet resources and create a continuous feed out of the most helpful ones.
This project resulted in a self-learning information assistant. It quickly adapts to the preferences of individual users and a company as a whole and provides them with significant, prompt, and relevant information.
Our Clients Background
Client is Silicon Valley-based business, and, like many other IT companies in the area, they are pushing AI technology forward. The company has already proven that they are reliable and unique by securing partnerships with Microsoft Teams.
Implementation
To solve these challenges, a bot has to gather a lot of data on prospective users. To provide assistant with massive data-processing capabilities we based it on client's own Personal Data Fusion platform. Its usage allows one to follow the most important client contacts and to analyze the operational data directly. Personal Data Fusion is a part of a third wave of the Internet Evolution. It can be compared with the likes of Siri and Cortana in the way it provides a user with a relevant information.
The data used for organizing the process mostly comes from Office 365 solutions. This is one of the reasons why we've used the Microsoft Bot Framework to integrate the assistant with email and calendar services.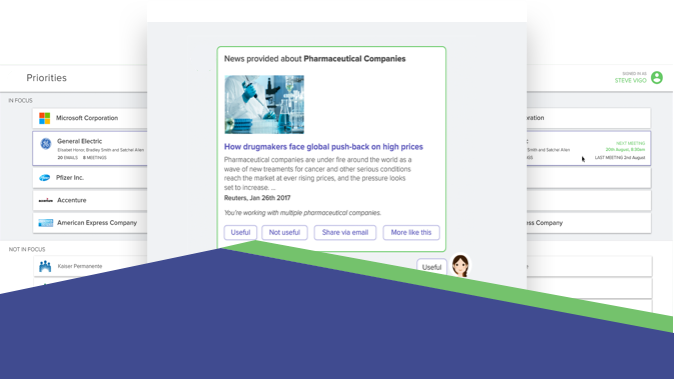 Key Features
As a result of our fruitful collaboration, we've created a
product that has the following features and capabilities:
Searching first-rate news sources on business, commercial, IT or any other topics;
Generating the links and delivering them in a concise and comprehensible manner;
Providing daily updates at a convenient time based on the users' schedule and habits;
Gathering immediate feedback on the usefulness of the content and changing the settings accordingly;
A manual setting option where you can choose the focus of your news stories and set priorities for different topics;
Sharing the content with colleagues to keep them up-to-date;
Simple, intuitive, and easy to use.
Value Delivered By Fortifier
Here is what customer got from its collaboration with Fortifier:
High-quality integration with the professional-oriented platform
A scalable and reliable system with easy content sharing ability
Visually pleasant and simple user interface

A unique AI assistant that can function on par with the most popular representatives of the industry
Technologies Used
We employed the following technologies in the development process: