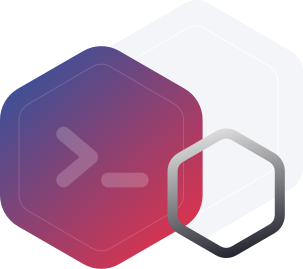 What It's About
Running a startup has its specifics, and we know them well. At Fortifier, we are doing our best to help startups make their breakthrough in an affordable way. We can be your reliable partner that enriches your product with technical excellence, insights into the niche, creative approach to problem solving and professionalism.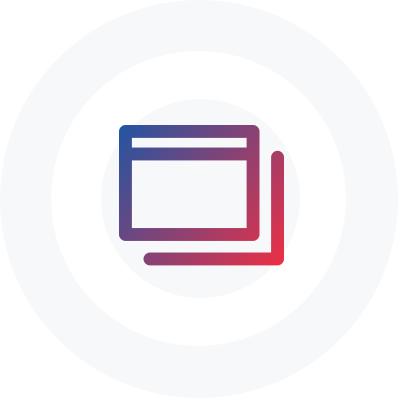 This Is For
Entrepreneurs and startups that:
have a revolutionary idea in a completely or relatively new niche
lack technical expertise in certain fields
have a tight budget but don't want to compromise on the quality
would prefer to focus on dealing with business tasks
seek long-term cooperation with a reliable technical partner
Value Delivered
Enhance your team with motivated development specialists and save time on searching for and interviewing candidates
Get the ready-to-use product within the shortest terms and your financial restraints
Focus on running your business while we deal with the technical part
Get the PoC, MVP, or demo version of your concept
Enjoy flexible task management
Get a risk management plan before our cooperation starts
Let our Reliability software development expert guide you through every step
How It Works
There are 3 ways we can cooperate and bring the above-mentioned value to your startup.

Developing the Product for You
We can take on the full-cycle development and deliver a ready-made product to you on a turn-key basis. All you need to do is describe your idea and requirements, and we'll present you with the concept of the solution. After you approve it, you can focus on enhancing your business, and we'll deal with the technical part.
This option is for those who:
have a revolutionary idea
have a business plan
have enough budget

Developing the Product with You
We can supplement your team with software development experts of the profile you need. Therefore, you'll save time and reduce costs on looking for and interviewing candidates, and you'll be sure about the quality of our specialists' work. We are willing to cooperate with you as a technical partner or a co-founder.
This option is for those who:
have a revolutionary idea
have a business plan
don't have enough budget and/or would like to engage their specialists in the development process

Developing the PoC/MVP/Demo
We can build a PoC, MVP, or demo of your product to help you understand what changes should be made to the concept and raise funds from investors. If you wish, we can continue our cooperation afterward and develop a full-fledged software solution.
This option is for those who:
have a revolutionary idea
need to engage investors
don't know where to start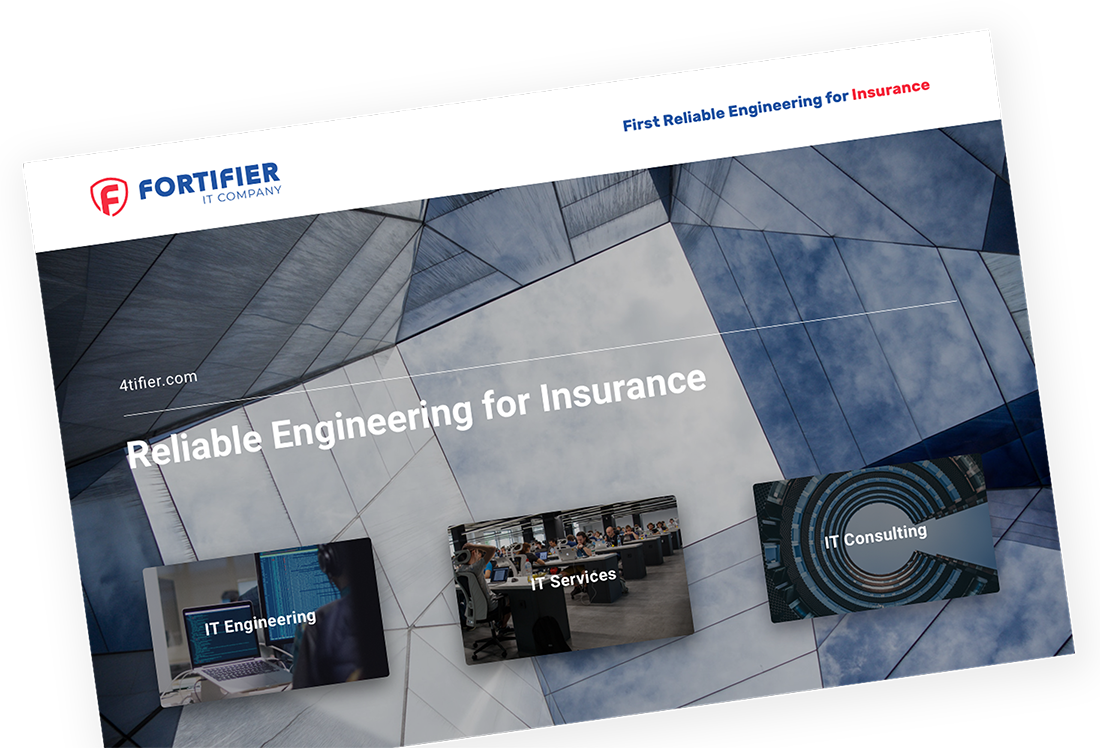 Get our Insurance Presentation
Download our presentation to see how Fortifier supports the insurance industry and helps insurers to journey through the world digital transformation!
Technology Expertise













Explore Solution Examples

Customized InsurTech Solution
Foritfier R&D team provide deep analysis of your goals and challenges to create fully customized solution. It will cover all your business needs and help you achieve expected results.

Insurance Marketplace
Nowadays it is difficult to choice needed insurance coverage for buyers and too expensive for brokers to engage clients.

Insurance Calculator
On the wave of world digitalization, your customers expect high level of services and don't want to wait. That's why there is high risk to loose your client if you don't speed up your workflow and make it so accurate as possible. IT technologies can do it for you.