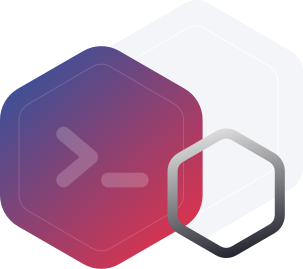 What It's About
The healthcare industry is known to lack optimization. This is especially crucial as the industry often creates a stressful, time-poor, and high-pressure working environment. This is why healthcare providers require software solutions to automate certain tasks, thus reducing wasted time, stress, and pressure.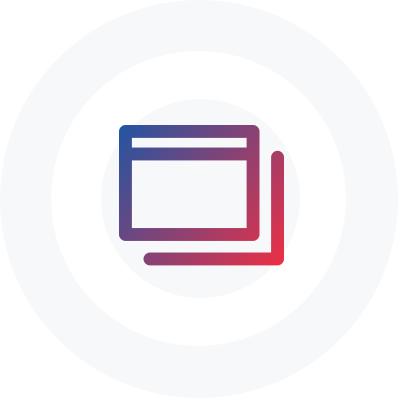 This Is For
Healthcare providers and medical organizations that:
lack efficient communication within the organization and with other institutions
need to improve employee productivity by saving time
would like to gather patient information in one comprehensive system
need to ensure all medical information is exchanged in a secure way
recognize eHealth as an innovative trend that can solve a variety of issues
Value Delivered
Secure data storage and exchange
Eliminated wasted time and improved employee productivity
Automated and accelerated routine tasks
Reduced costs
Enhanced health indicators monitoring
More accurate and faster diagnosis and treatment plan design
Enhanced data management that allows for data analytics
How It Works
We can develop and deliver a custom health and wellness mobile and/or desktop application for you. We know how to satisfy various needs present in the healthcare industry, so we can develop a custom solution tailored to your needs that allows:
Analyzing health indicators such as heart rate and breathing patterns

Assisting you in determining the diagnosis more accurately by providing data analytics results

Facilitating various patient care procedures

Optimizing all the processes with automated workflows

Helping you design a treatment plan based on data analytics and health monitoring

Personalizing and adjusting patient care based on patient information analysis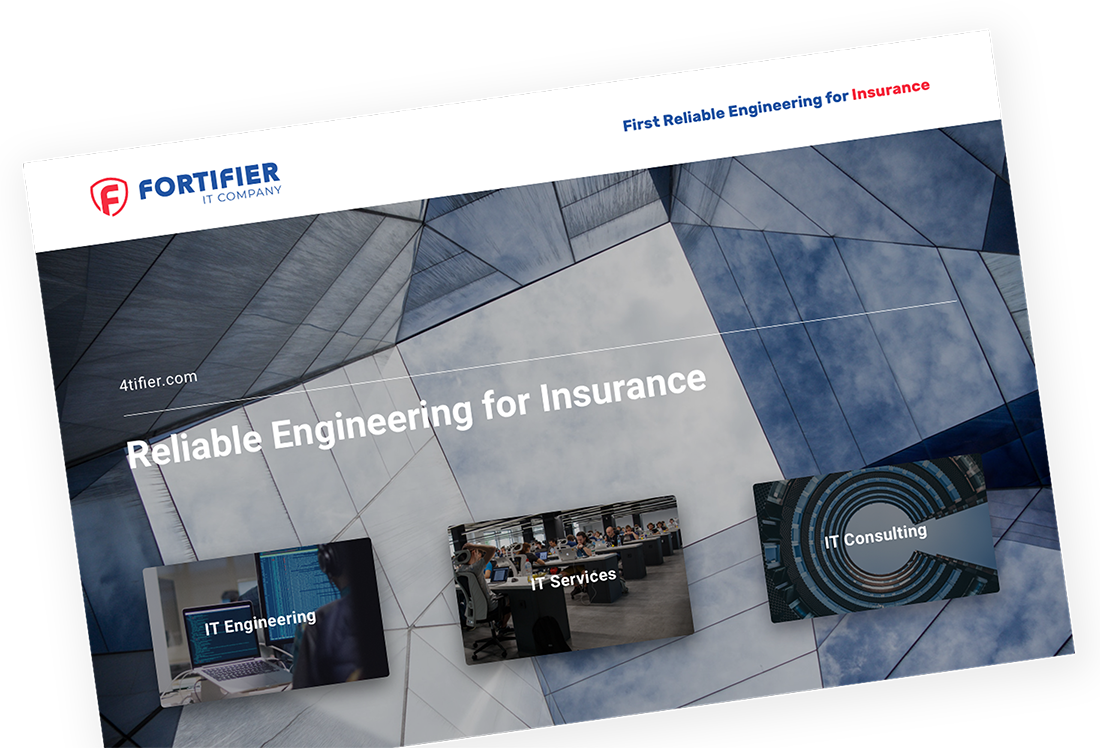 Get our Insurance Presentation
Download our presentation to see how Fortifier supports the insurance industry and helps insurers to journey through the world digital transformation!
Case Studies

Reliable IIoT Systems
Information is everything for companies nowadays, and Fortifier makes data more reliable and trustworthy for IIoT (Industrial Internet of Things). Combining cutting-edge and Cloud…

PeerCircle
Peer Circle is a Canadian InsurTech company that reached out to us with a revolutionary idea of a whole new kind of an insurance…

MetLife Ukraine
Metlife is an international insurance company that needed to optimize policy calculations. Our solution for Metlife's insurance agents is a mobile policy calculator that…

AI Assistant
Our customer is a company from California that develops AI-based solutions for professionals and companies. One of their major goals from the beginning was…
Technology Expertise













Explore Other Solutions

Customized InsurTech Solution
Foritfier R&D team provide deep analysis of your goals and challenges to create fully customized solution. It will cover all your business needs and help you achieve expected results.

Insurance Marketplace
Nowadays it is difficult to choice needed insurance coverage for buyers and too expensive for brokers to engage clients.

Insurance Calculator
On the wave of world digitalization, your customers expect high level of services and don't want to wait. That's why there is high risk to loose your client if you don't speed up your workflow and make it so accurate as possible. IT technologies can do it for you.