Projects Background
Metlife is an international insurance company that needed to optimize policy calculations. Our solution for Metlife's insurance agents is a mobile policy calculator that eliminates the risk of human error while making calculations simpler and faster.
As the result, Metlife insurance agents have become more productive, their customers are more satisfied with the service, and financial losses due to mistakes are reduced.
Our Client's Background
Metlife is a well-known international insurance company that operates in more than 60 countries all over the world. It was founded in 1868. Metlife is among the leading insurance, annuities, and employee benefits providers worldwide.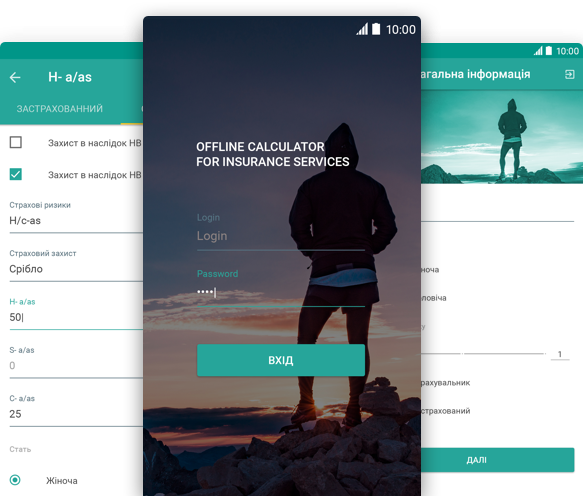 Our Solution
To design the solution that would perfectly fit the client's goals, we set out to research and analyze end-user behavior and the company's business needs. Based on the results, we designed and developed a mobile policy calculator.
It allows making calculations for different types of insurance products while taking into account various relevant factors (for instance, the potential client's age, risk level, etc.).
Key Features
Let's take a closer look at the solution's functionality:
Сalculating the quotations for different policies depending on what insurance product is requested and the relevant information about the potential client (age, sex, associated risks, etc.)
Displaying the results of the calculations on the screen
Sending data to the server, generating an offer and sending it to the potential client's email address
Creating reports easily in one click
Easy-to-use intuitive minimalist user interface and well-thought-out user experience.
Value Delivered By Fortifier
Here's the technology stack we chose to implement the solution for Metlife:
Improved customer experience and engagement thanks to making the calculation processes faster and more accurate
Reduced financial losses thanks to eliminating human error in calculations
Increased insurance agents' productivity thanks to automating some processes and speeding up others
Reduced dependency on Internet access which allows agents to work from wherever they need, want or have to
Technologies Used
This is how Metlife benefits from using our solution: