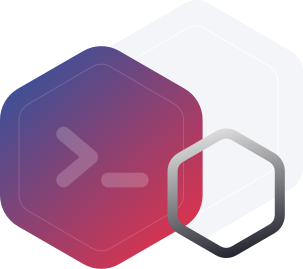 What It's About
Global digitalization is here to transform the way any organization operates by fulfilling its main purpose—automating every task that can be automated. Enterprise software solutions are designed to make internal processes like accounting, resource, or contact management simpler. As the result, those who choose this path benefit from reduced costs, increased productivity, and an enhanced customer experience.
Fortifier has created a number of enterprise software solutions for a variety of industries. We are here for you to become your next reliable technical partner and develop a custom solution on a turn-key basis.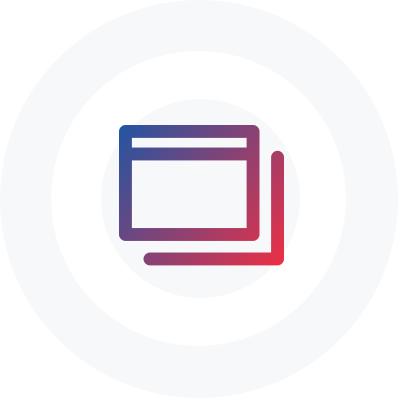 This Is For
Those organizations that:
want to improve their performance indicators
are willing to increase the transparency of the internal processes
need to improve decision-making and make it data-driven
strive to reduce administrative costs
Value Delivered
Reduced administrative costs and increased profit
Higher security level
Automated routine tasks
Transparent processes
Increased employee productivity
Improved data-driven decision-making
How It Works
We identify and assess the main weaknesses and issues present in your internal workflows to determine the most suitable technical solution for your particular case. Based on the results of our research and analysis, we help you define the project scope, its timeline, and budget. Depending on your needs, we can deliver the following services:
designing a scalable and reliable software application architecture

developing custom enterprise software solutions

assessing your current software and improving it, if necessary

maintaining the software and providing 24/7 technical support

employing business intelligence, Big Data, Cloud-based and IoT technologies to power your solution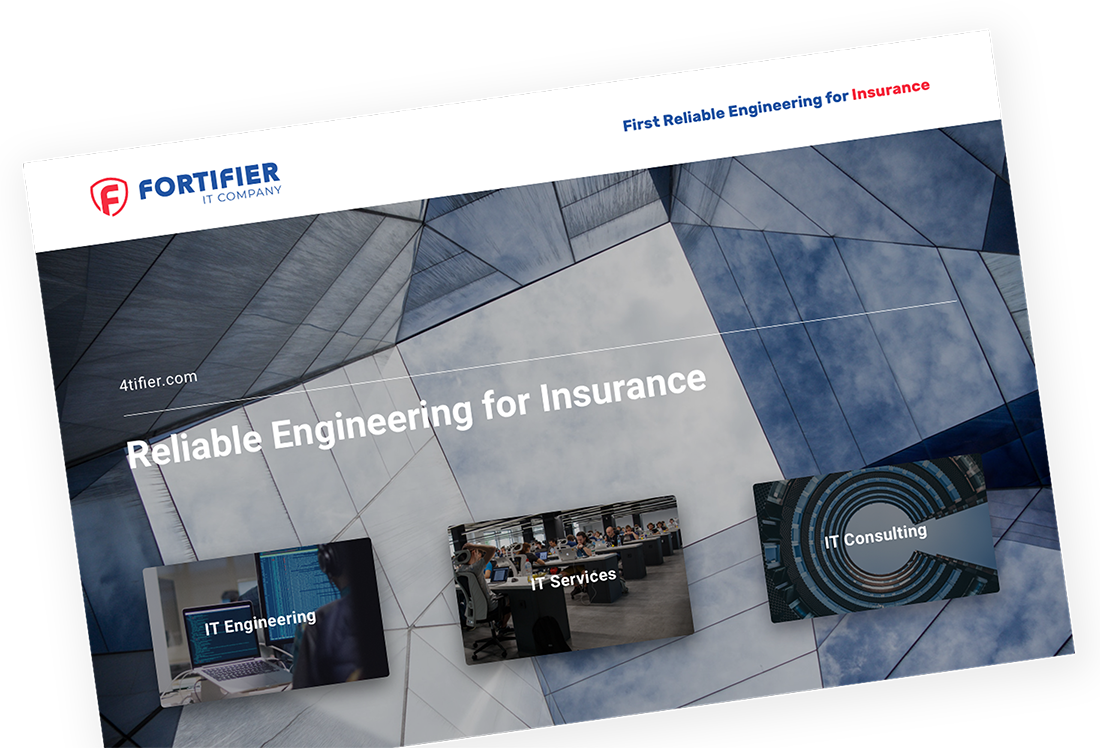 Get our Insurance Presentation
Download our presentation to see how Fortifier supports the insurance industry and helps insurers to journey through the world digital transformation!
Case Studies

Reliable IIoT Systems
Information is everything for companies nowadays, and Fortifier makes data more reliable and trustworthy for IIoT (Industrial Internet of Things). Combining cutting-edge and Cloud…

PeerCircle
Peer Circle is a Canadian InsurTech company that reached out to us with a revolutionary idea of a whole new kind of an insurance…

MetLife Ukraine
Metlife is an international insurance company that needed to optimize policy calculations. Our solution for Metlife's insurance agents is a mobile policy calculator that…

AI Assistant
Our customer is a company from California that develops AI-based solutions for professionals and companies. One of their major goals from the beginning was…
Technology Expertise













Explore Other Solutions

Customized InsurTech Solution
Foritfier R&D team provide deep analysis of your goals and challenges to create fully customized solution. It will cover all your business needs and help you achieve expected results.

Insurance Marketplace
Nowadays it is difficult to choice needed insurance coverage for buyers and too expensive for brokers to engage clients.

Insurance Calculator
On the wave of world digitalization, your customers expect high level of services and don't want to wait. That's why there is high risk to loose your client if you don't speed up your workflow and make it so accurate as possible. IT technologies can do it for you.