During recent years, new software development companies have been appearing almost with a daily frequency.
Almost every other company strives to hold leading market positions and specialize in as many different niches as possible. We will not go as far as judging the reasonability of such goals. According to practice, however, the narrower the niche a certain team of developers specializes in is, the higher the quality of the projects implemented eventually is.
In particular, total investment rates in the InsurTech space globally grew 36.5% annually from 2014-2017. The number of deals in the niche during that time rose 29% (source: Capgemini Financial Services Analysis, 2018), which spawned a huge demand for InsurTech development services.
Let's discuss how to find a truly reliable software development company that focuses on the main things.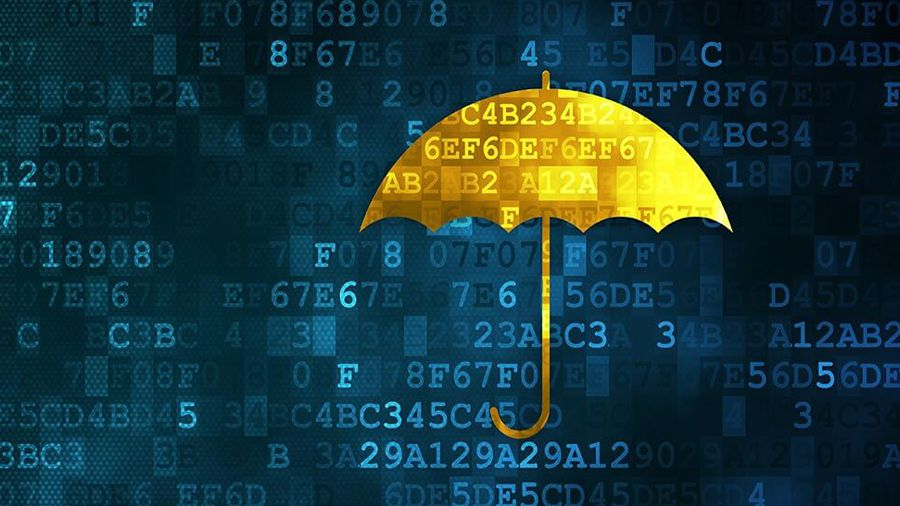 Insurtech Development Vendors: Issues with Finding One
Looking for the most fitting Insurtech development partner—whether an in-house or outsourced one— the majority of people usually start with going through local development companies, presuming that it's the most cost-efficient, reasonable way to go.
This is not a critically improper way of searching for someone that will create a turn-key software solution for you. There is one "but," however. The Insurtech niche is quite specific, and there are not very many IT companies specializing in this exact direction. You may as well unknowingly hire regular programmers unaware of all the insurance software development nuances and peculiarities.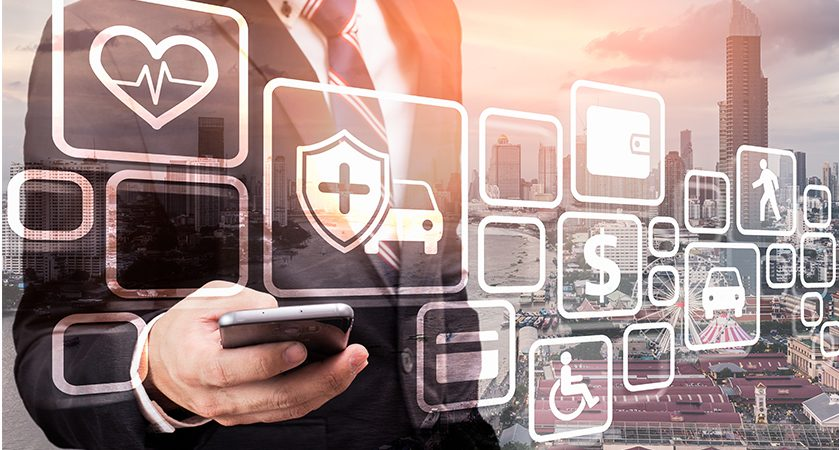 To Outsource or to Operate In-House?
The two major recruiting routes to take are to hire an in-house dedicated team of software developers or employ a remote, cost-efficient outsourcing crew. The final choice may be quite a dilemma for scaling businesses. Everybody wants to have a fully dedicated, focused team of qualified specialists working on important projects. A staff of developers with the unfit-for-your-particular-case methodology can ruin the whole process and your progress. Outsourcing, however, is still an attractive, budget-saving alternative that provides prepared teams that specialize in particular niches (you just select specialists in the required fields).
To put it briefly, by hiring an in-house team of developers, you get:
Long-term opportunities – an in-house crew learns the nuances and peculiarities of a particular project over time and grows in skill alongside the progress of its development;
Full working dedication – a team is handling your primary projects with full immersion;
Long-term opportunities – an in-house crew learns the nuances and peculiarities of a particular project over time and grows in skill alongside the progress of its development;
But:
Over expenses – fixed salaries for each member of the team, workspace organization, and many other additional costs require the respective budget;
Finding the right people – recruiting that one team to serve you decently for a long period of time is quite a challenge, especially if you do not have a dedicated employee to handle it;
Staff maintenance – a huge lump of organizational efforts is involved in handling an in-house team; be prepared to spend an exponential amount of your energy and resources;
Lack of developer skills & experience – if you don't have a huge budget to put into employing a new team and can only afford a minimum-to-average hiring price range, be prepared that there may be team members who are inexperienced in handling a certain technology stack;
Lack of domain expertise – as we've already mentioned, a truly efficient InsurTech performance may only come from an InsurTech-focused expert; meanwhile, many teams for hire simply cannot afford to limit the scope of their service and try to cover as many niches as possible.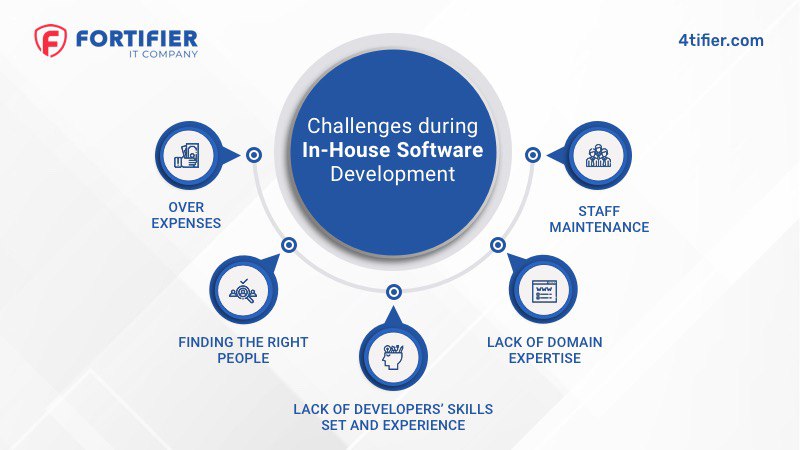 Hourly rates of in-house developers may range $50-$150 per hour, and even go over $200 in certain cases.
When it comes to an outsourcing alternative, though, expect to get:
Cost-efficiency – outsourcing service providers claim a fixed price for a certain period of dedicated work. No hidden or unexpected potential costs—what you see is what you pay for;
Narrow specialization – select the team operating in the niche you need to work in primarily;
Prioritization – you may pass all routine tasks to an outsourced team and shift your general efforts towards handling your own core tasks;
No strings attached – outsourcing service providers do not require your extensive dedication to the team you hire as a business owner; you just work with them for the time being, nothing more than a profitable business.
However:
Different cultures – you may experience certain cultural differences with remote employees of far-away countries; however, it may not be a necessary issue to face due to a wide range of reasonably-priced yet highly-qualified Eastern European devs;
Choice of a service provider – with outsourcing, again, you face the issue of choosing the most proper team, which is still not as cumbersome and difficult as finding an in-house dedicated staff.
An outsourced employee's average hourly rate comprises $25-$100 per hour.
Both in-house and outsource rates vary heavily depending on the team's qualifications & experience and the location of the remote team of specialists for hire respectively.
The situation is relatively more difficult if you are living in the territory of the US, Canada, or some other Western European countries. The rates local developers may be asking for are oftentimes insane. The average price for an application may start at $50,000, which is a solid amount of money for a starting-out or small-scale business.
What can be done? Is there a compromise? How to fit the humble budget boundaries without sacrificing the software quality? Let's figure this out.
Major Criteria for Selecting Reliable Insurtech Software Developers
Insurtech & Fintech Projects Portfolio
You are looking for experts who excel at work in a specific industry, so it is crucial that your potential development partners have solid experience in that particular niche. A potential team's previous products should include Fintech and Insurtech concepts primarily. But, as a matter of fact, you must look for more than that in a really capable, efficient team. In particular, an expert modern Insurtech/Fintech developer is skilled and experienced in advanced tech concepts such as IoT (Internet of Things), Machine Learning, AI, and blockchain.
Security & Reliability
According to the 2018 Cost of a Data Breach Study, the average cost of global data breaches reached $3.86 million in 2018. Hackers and all sorts of cybercriminals are not going anywhere, so it is important that a hired team follows the globally-recognized software development standards (such as ISO/IEC, for example). Fintech and Insurtech are the industries that are heavily targeted by various scammers, so pay a lot of attention to the quality of documentation and every other legal moment related to your potential employees.
Data Analytics Expertise
Data analytics is something insurance market players are focusing on a lot. The technology expands the insurance capabilities, leading to scaling and profits boosting. It facilitates and aids risks arrangement and claims verification processes. A separate expert in the team that would efficiently handle volumes of important data will be a game-changer for your company performance on the market.
Metrics & Standards
Your potential dedicated team of Insurtech software developers should meet the worldwide software development standards – in the area of insurance, there are such primary, globally recognized software development standards as EEE 982, IEEE 1091, ISO/IEC 9126. Look for the respective certificates and success cases backed by some real feedback. As for metrics, they are subdivided into general groups (management, development, testing, and reliability) and include Requirements Traceability, Software Maturity Index, Design Structure, Fault Density, and a number of other important points – take a look at the complete list.
Long-Term Opportunities
Outsource or in-house, it is more efficient, profitable, and proper in the long run to work with one tried-and-tested service provider for a continuous period of time. That way, dedicated specialists will gradually get immersed in the project and begin understanding its crucial aspects as well as the needs of its target audience better.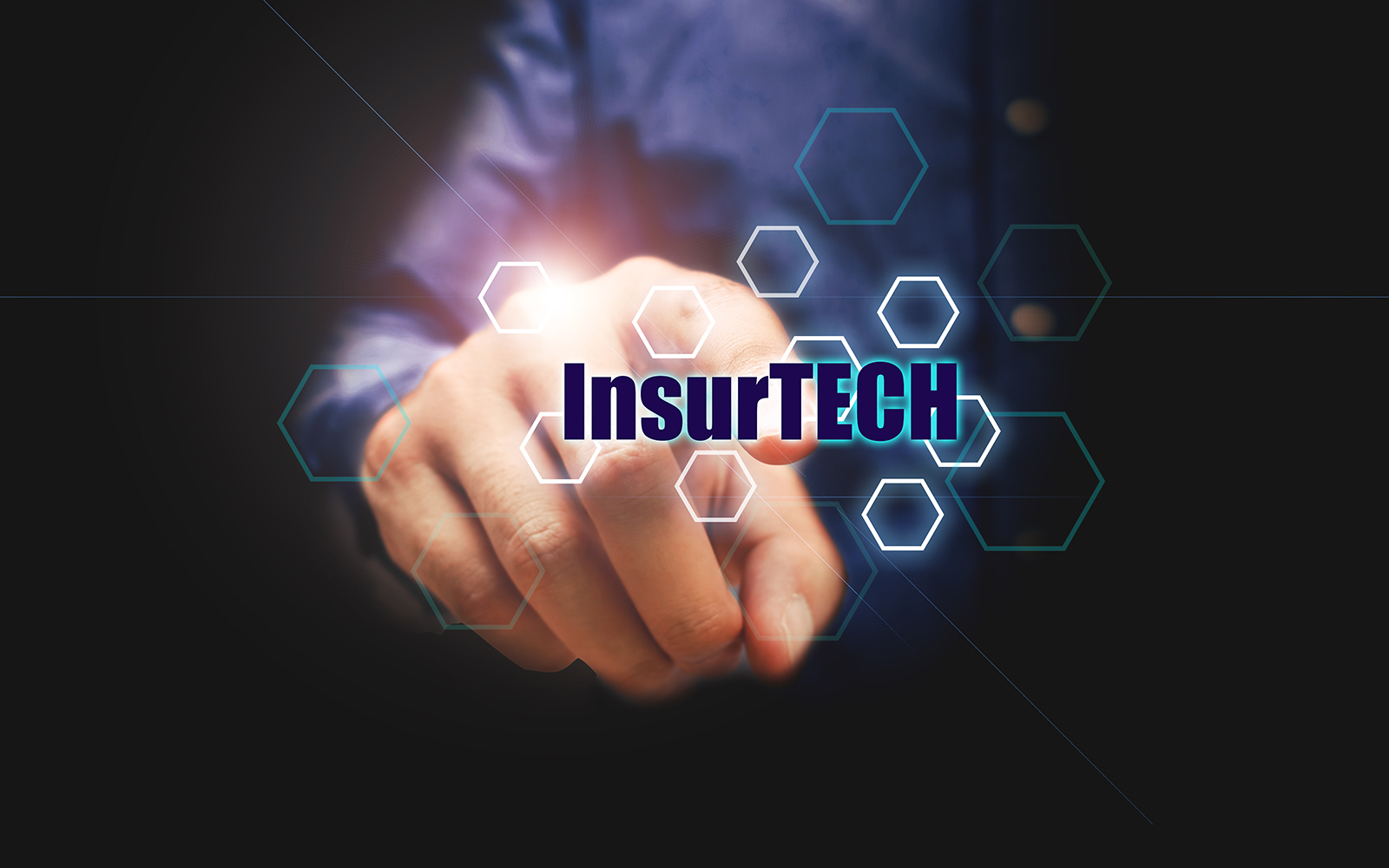 Summing Up: Finding a Tried-&-Tested Insurtech Development Company
Outsourcing can definitely boast some practical benefits, providing an opportunity to find qualified, yet affordable developers abroad. The main objective here is to define the most fitting country/location to search for the desired Insurtech development vendors.
And yet, hiring an in-house team of experts, you get to choose from highly-qualified teams that adhere to the common software development metrics and standards, but ask for significantly higher rates and more dedication as a whole.
Which route to take? It depends directly on your budget capabilities and attitude. We have provided the crucial points you should check when planning to hire either option. However, keep in mind that working in the Insurtech/Fintech part of the software development market means working in the area of huge investments and as huge financial turnover. With that being said, Fortifier is an extensively experienced provider that offering technology solutions to insurtechs and insurers.
Take a look at our flexible cooperation conditions and hire Fortifier top-notch experts to make your beginnings or further progress in the Insurtech niche painless and highly profitable at the same time.