Throughout recent years of advanced, technology-driven business progress, entrepreneurs have started to increasingly prefer tech outsourcing when it comes to creating dedicated software products.
Nevertheless, not every development company by far is able to specialize sufficiently in both the creation of advanced software and the way your particular business niche operates, with all its nuances and peculiarities. As a result, some of those deliver solutions that, despite the seeming correspondence with the common, high-quality software metrics, are flawed and out of place in the aspect of delivering innovations onto the market quickly and keeping the total costs manageable without additional risks.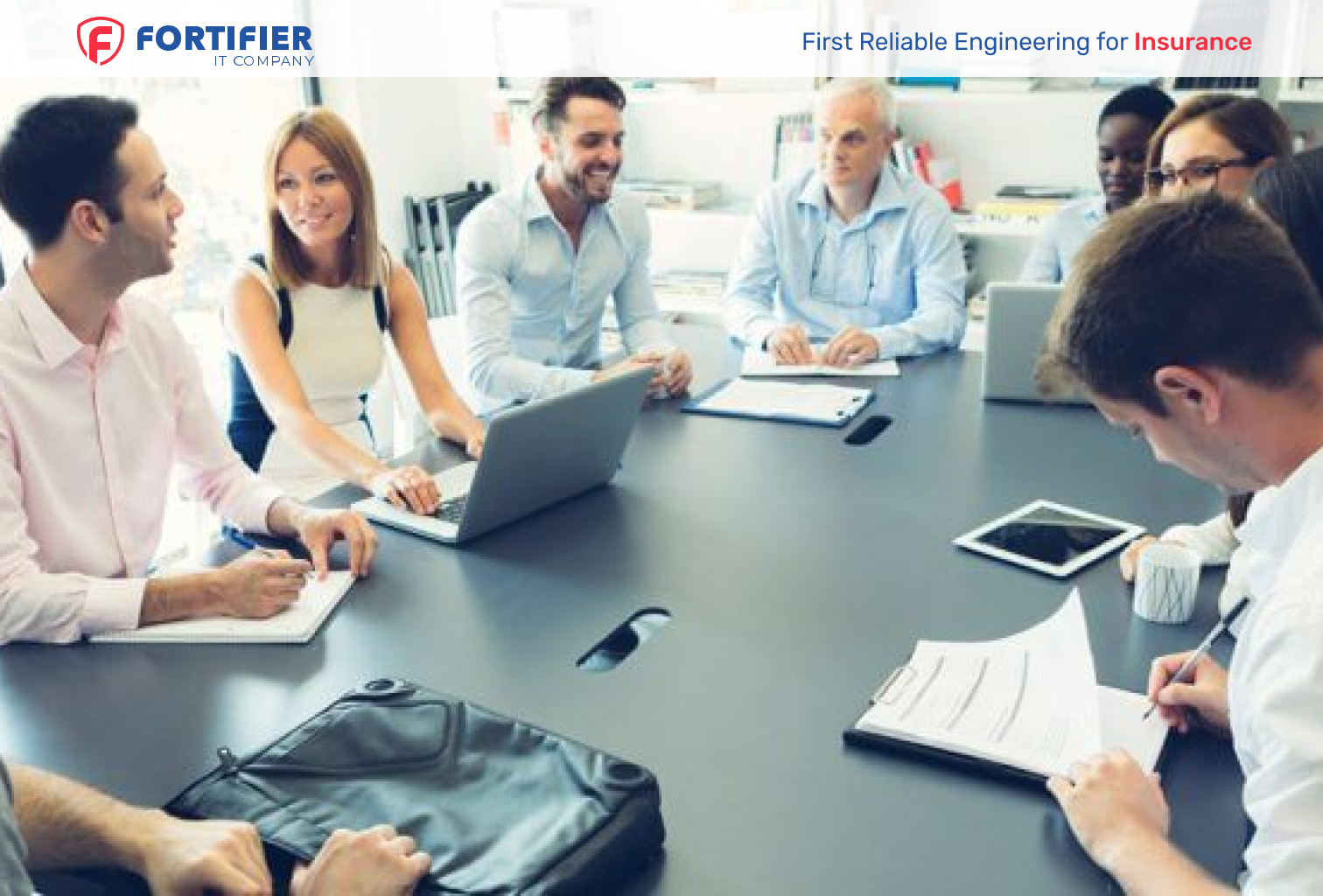 That is why in many cases it is best to work with a team of developers that is ready to be your full-blown technical partner for outsourcing—one that would possess the required expertise in your particular field of business and be open to long-term professional relations. Technical partners consider partnerships as an integral part of their corporate culture and value them. This way of thinking allows them to deliver truly innovative solutions for a particular business niche. Additionally, it helps to achieve this within the minimum budget and time constraints.
In the long run, such an approach to selecting a software provider will impact your business in a positive manner. For example, 23% of executives cite adding sharing resources as a primary objective of partnerships, effectively advancing them on their path to innovation. In addition, 42% of executives said that a technical partnership brings the greatest benefits:
What types of partnerships, opportunities, or introductions would most benefit your company?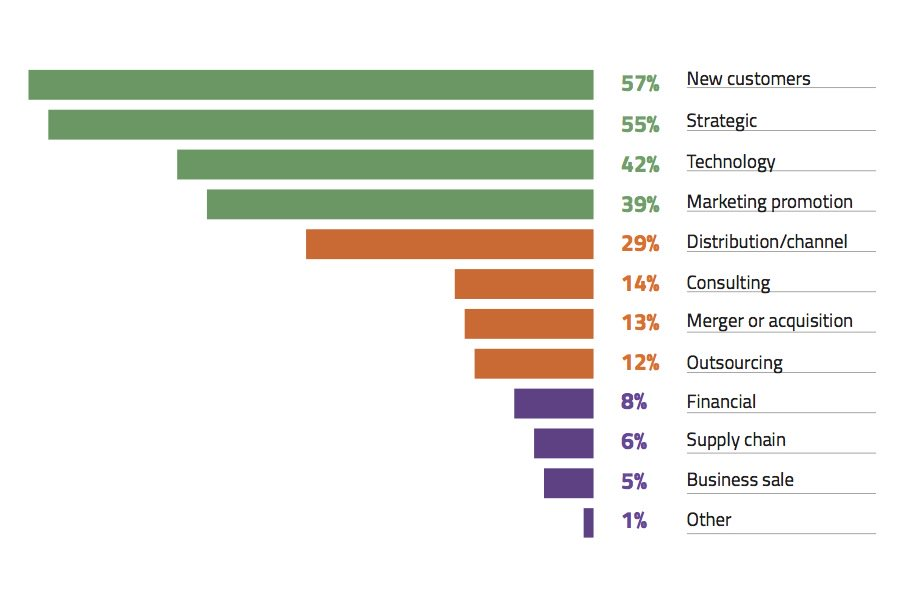 Let's discuss the advantages of going in that direction in more detail.
Why do Software Shoppers Increasingly Look for Technical Partners?
Sooner or later, virtually any kind of business faces the need to scale. During the process, all the software involved with your business operation will have to be customized along, "Where is an issue?" – it may seem – "For a decent fee, any company specializing in software engineering would agree to customize any existing software whichever way one likes."
That is an absolute truth; however, it takes A LOT of time to figure out the code written some time ago by a completely unfamiliar person, let alone to rewrite it. Now, just think about it—are you ready to sacrifice several months of your time as well as several thousand dollars of your budget just because you could not find a reliable long-term partner during the initial stages of software development? Not really an attractive option, if we may say so. That is why it is crucial to find not just a team of specialists but someone who can be on your in-house team and is committed to the product's overall success. Summarizing all the abovementioned, we can define at least five following vivid advantages of cooperating with a technical partner instead of a regular outsourcing software development company:
Alignment of Core Values
Working with a technical partner means cooperating with a company that acts as your real business partner.
Long-term Shared Purpose
The technical partner is invested in the success of your solution as much as you are and shares responsibility for the outcome.
Proactive Communication
Transparent and frequent communication leaves no room for mistakes and mismanagement.
Add Sharing Resources
You get to work with specialists in the fields where you lack expertise and use their experience to your advantage.
Earn return on investment (ROI) faster
Long-term projects developed using the Agile methodology allow developing solutions faster and at a cheaper cost while demonstrating top-notch quality and performance.
Technical assistance advantages
Technical support of a product provided by its immediate creators is much cheaper than customizing the product with the help of a new, unfamiliar outsourcing provider.
Where and How to Look for a Technical Partner?
As a matter of fact, there are no universal tips on searching for a long-term technical partner—people are looking for them in the same places where they are looking for outsourcing companies. The main thing here is to make clear from the get-go whether a certain contractor company is ready to handle the further technical support of a product when it is finished and whether you can officially document the statement (in order to completely secure oneself from any unpleasant event beyond one's control).
In particular, Fortifier — a company that creates and further promotes Insurtech products — gladly accepts such deals. Apart from possessing a high level of expertise (our developments often involve complex technologies like AI, IoT, or Machine Learning), our team is focused on building firm, reliable partner relations with each and every client of ours. This means that you can have absolutely no worries about the sudden necessity to look for new developers that would customize your software further on.
Bottom Line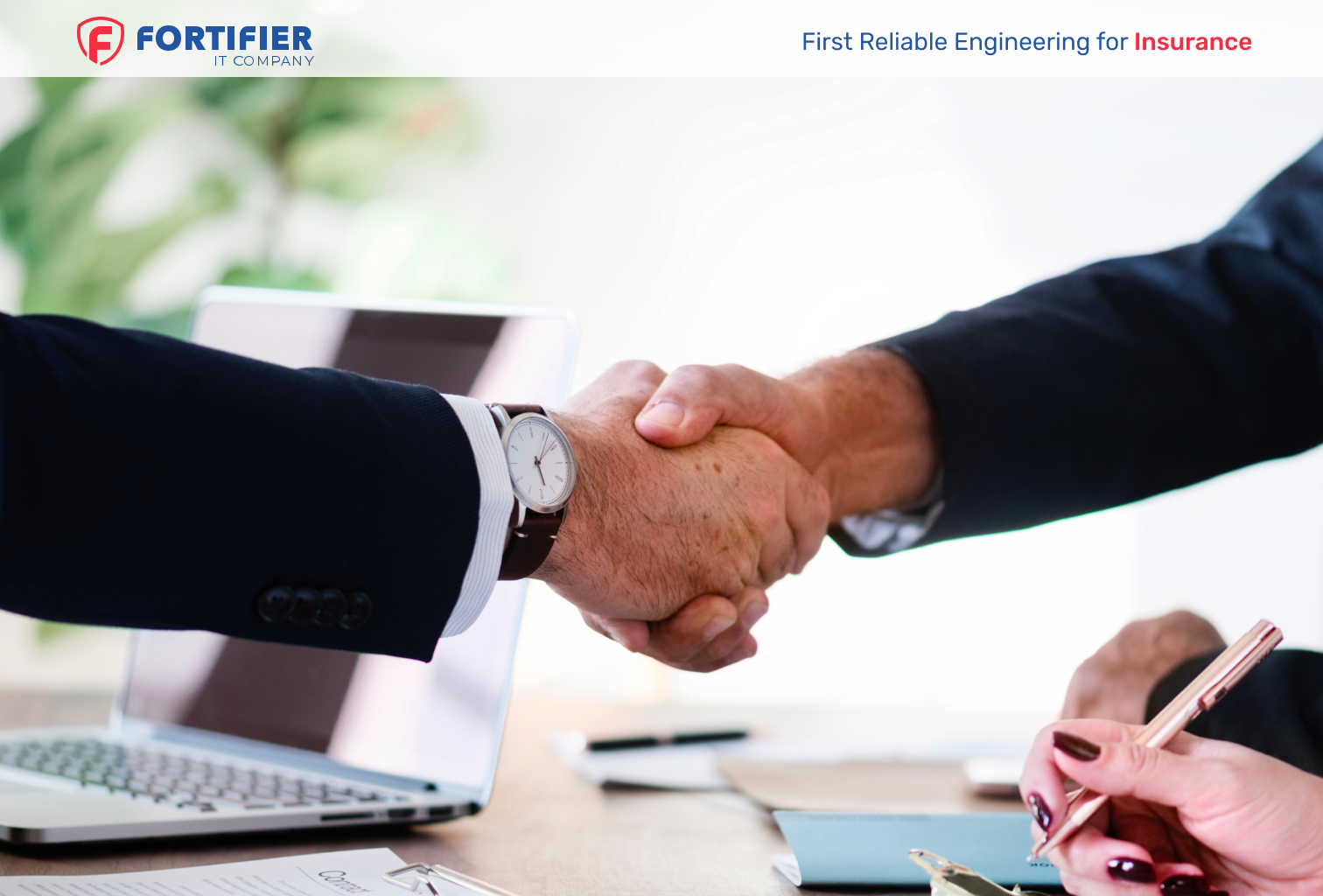 Fortifier is something more than just another outsourcing-friendly developer. It is a reliable tech partner that provides services in custom development, expertise in the insurance industry, and business analysis opportunities (with various problem-solving routes for different clients and KPI scoring), all while avoiding traditional outsourcing drawbacks. Do you want to discuss some details of your upcoming project? Contact us right now!