Whether clients seek web development, artificial intelligence, or mobile app development guidance, Fortifier is their go-to for customized, reliable support.
We digitally transform our customers' businesses, and by continuously staying up-to-date on the latest trends that take the industry by storm, our team has earned some recent recognition by B2B research and reviews firm Clutch for being one of the highest-performing AI companies in our area.
Fortifier earned this feature on the basis of our strong market presence, operations, and industry experience, among other aspects all examined by Clutch. We are very proud of the all-around quality of our custom software solutions and superb customer service, so receiving a nod from Clutch for our skills, as well as the accompanying praise from our clients, means a lot to our team.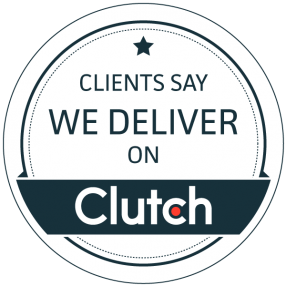 One of the best parts of participating in Clutch's research is the opportunity to hear directly from our partners about how they truly feel about their experiences working with Fortifier. Receiving this type of honest feedback via an unbiased, third-party source isn't something we get to do every day in our industry, which is why we're so excited to boast about the wonderful comments one of our clients shared with Clutch:
"Fortifier has a talented team with a wide skill set and a penchant for problem-solving," enthused one client, the co-founder of an IT services company. "We were so impressed with Fortifier's work that we've expanded their role … Fortifier is our primary development partner now."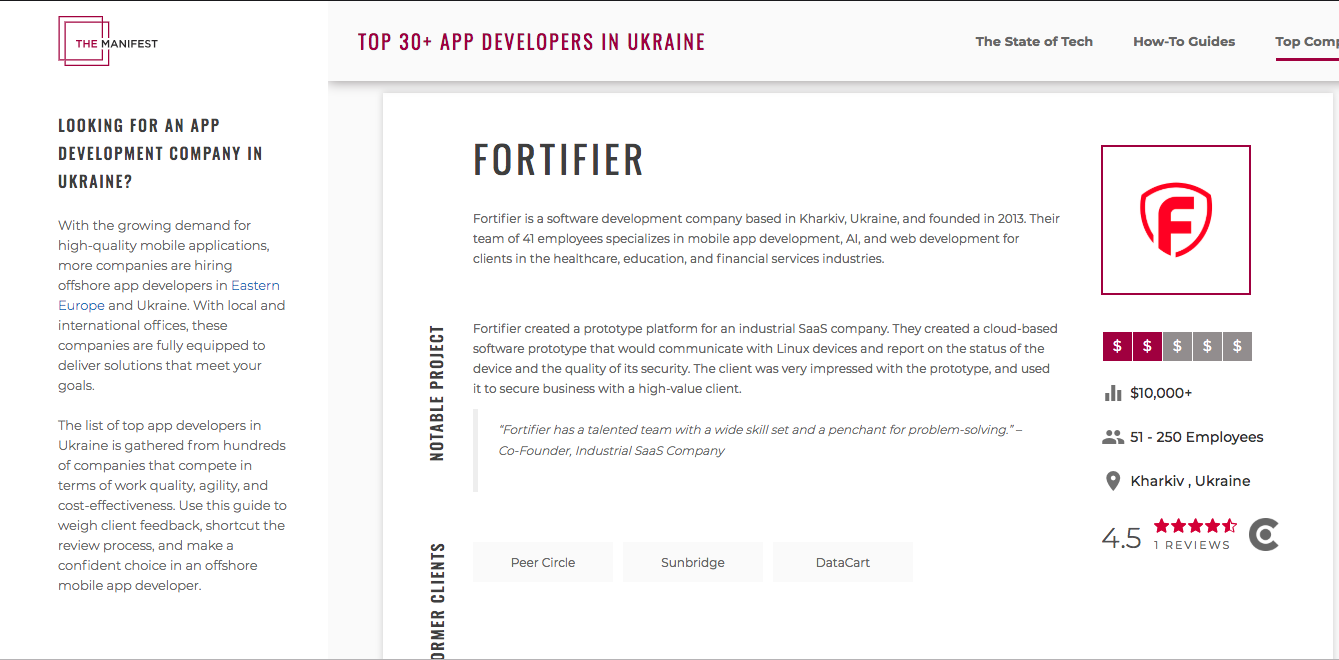 The Manifest and Visual Objects, sister companies to Clutch, have also highlighted the excellence of the Fortifier team and our products.
Business news site The Manifest, a provider of insight regarding trends, companies, and technology, has included Fortifier on its list of superb app developers in Ukraine. Visual Objects, a curator of companies' design and creative portfolio, now showcases our industry experience on its website by exemplifying our work as successful web designers.
Such acclaim from Clutch, The Manifest, and Visual Objects testifies to the range of capabilities that the Fortifier team has, and we can't wait to continue honing our skills on upcoming collaborations. As we seek out new projects and partners, we welcome you to reach out to us here, and we look forward to taking on our next client and challenge!