Automated insurance agents are becoming more and more popular among insurance companies.
Mobile apps and other insurance agency software automate business processes, cut costs, and increase employees' productivity thanks to automation and speeding up customer service tasks. All of this improves the customer experience and, consequently, exceedingly increases sales.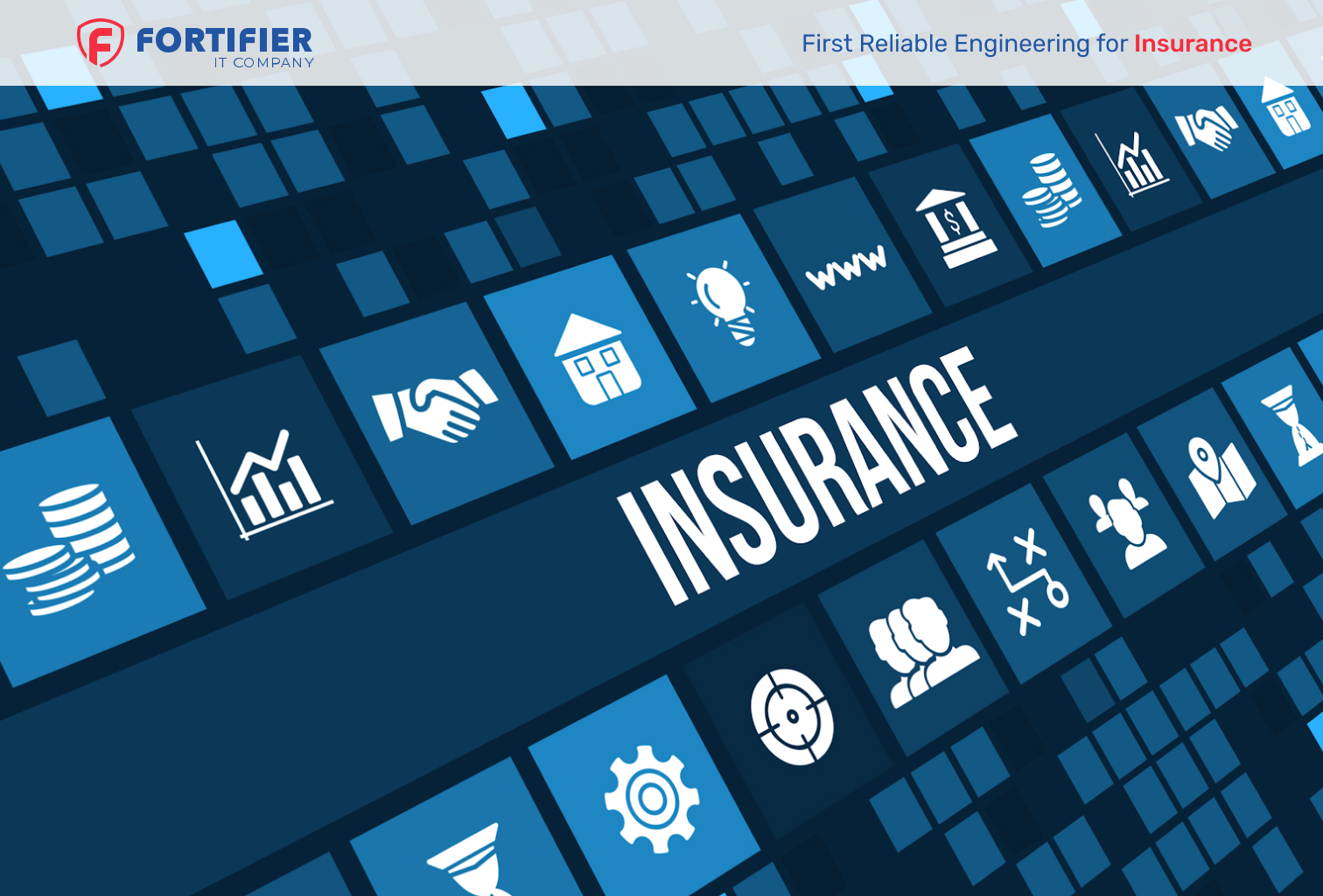 There are plenty of P&C insurance software vendors offering their services on the web. How can you manage to choose the best software supplier and get to use the most suitable solution for you? Let's figure this out.
Which Approach Should You Choose?
First things first—there are two widely-used development approaches:
Template development. The insurance software developer uses an app template as the product's basis and modifies it to satisfy the client's needs;
Custom development. The software developer builds the product from the ground up and implements all the requested features and functionality.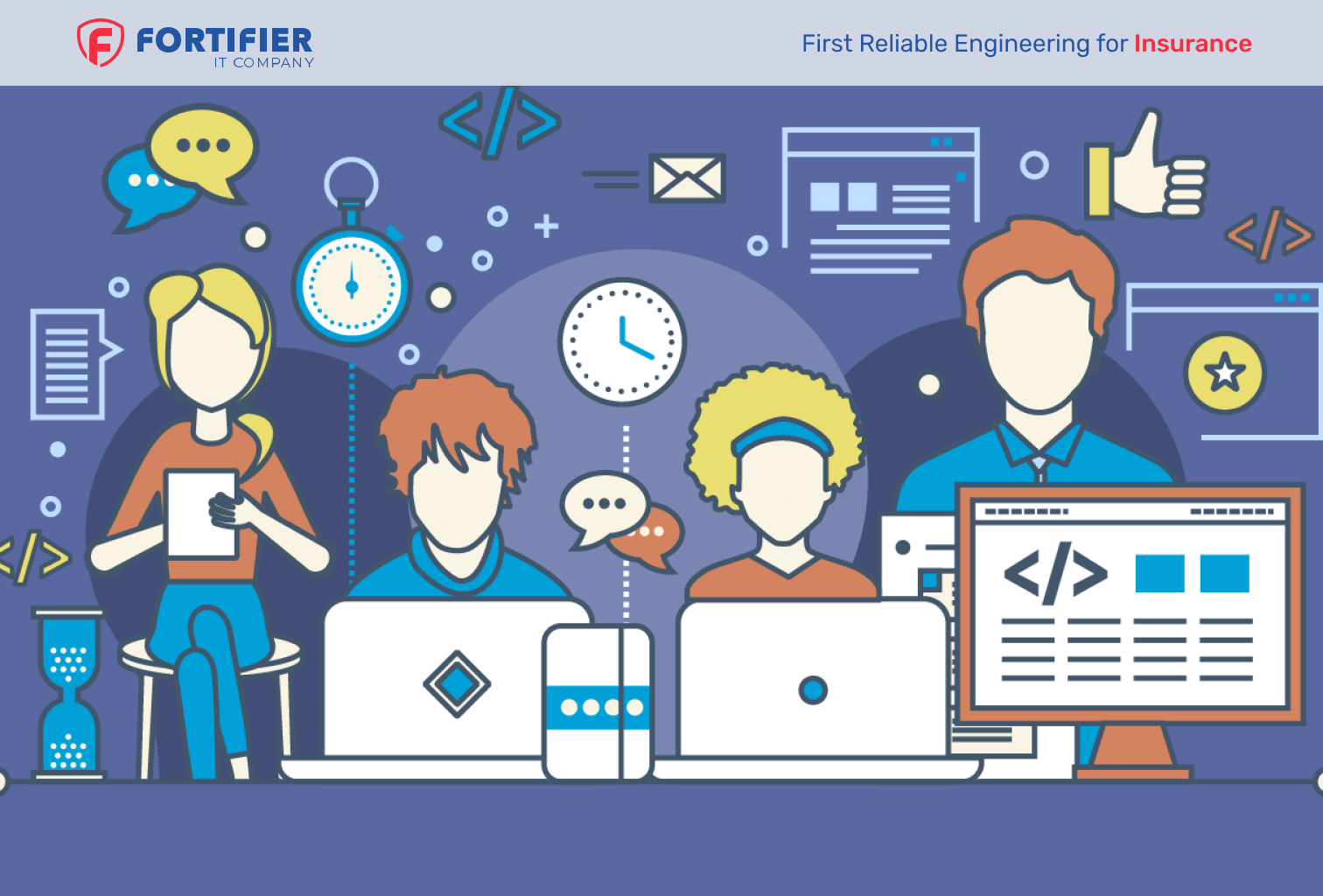 Let's discover the benefits of each approach and find out which one is the best for your insurance agency management system.
Template and Custom Development: Which One to Choose?
We can hardly deny that the template approach is cheaper and slightly faster. On the other hand, it imposes some severe restrictions on your insurance software functionality.
The point is, you will get the basic functionality in no time, but unique or sophisticated features won't be available to you. So, you will end up with a primitive app that has a very slim chance of standing out among the competitors.
At the same time, custom development solves the issues above. Custom insurance software solutions implement all your ideas and are tailored to your needs. In a nutshell, if you stick to this approach, well, the sky's the limit.
How Exactly Can You Benefit from Custom Development?
Let's consider some real-life cases to help you understand how crucial this choice is.
Peer Circle Solutions
Peer Circle is a Canadian InsurTech startup. They had an innovative idea of a peer-to-peer insurance marketplace. Of course, this concept required modernization of the agency management system. This is when we entered the stage.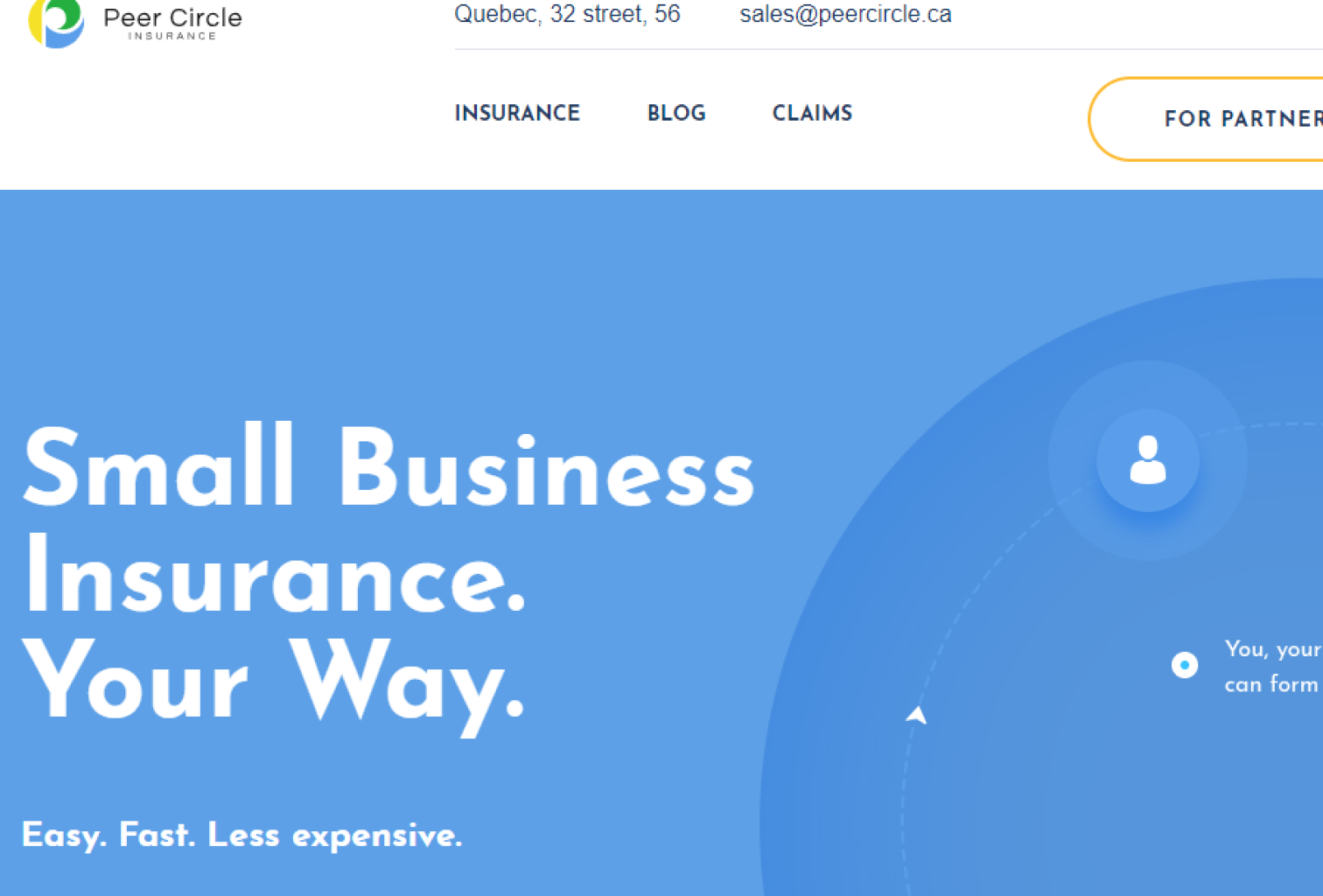 Peer Circle was in desperate need of a decent UI/UX along with business logic improvements and recalculations. We pinpointed all the project requirements in detail and started bringing it to life.
We put all our efforts into creating a truly enjoyable user experience. Peer Circle customers now have zero difficulties with any action, from the signup process to an actual coverage purchase and easy claim management. How did we manage to predict user behavior and satisfy their demands?
The reason is custom development. It takes a considerable time to research the potential user pool and analyze their preferences, reactions, behavior. Fortifier, for instance, implemented user journey mapping to understand the situation in perfect detail.
What is more essential, Peer Circle now offers a referral program, online FNOL, claims and policy management. Does it increase the user retention? You bet it does!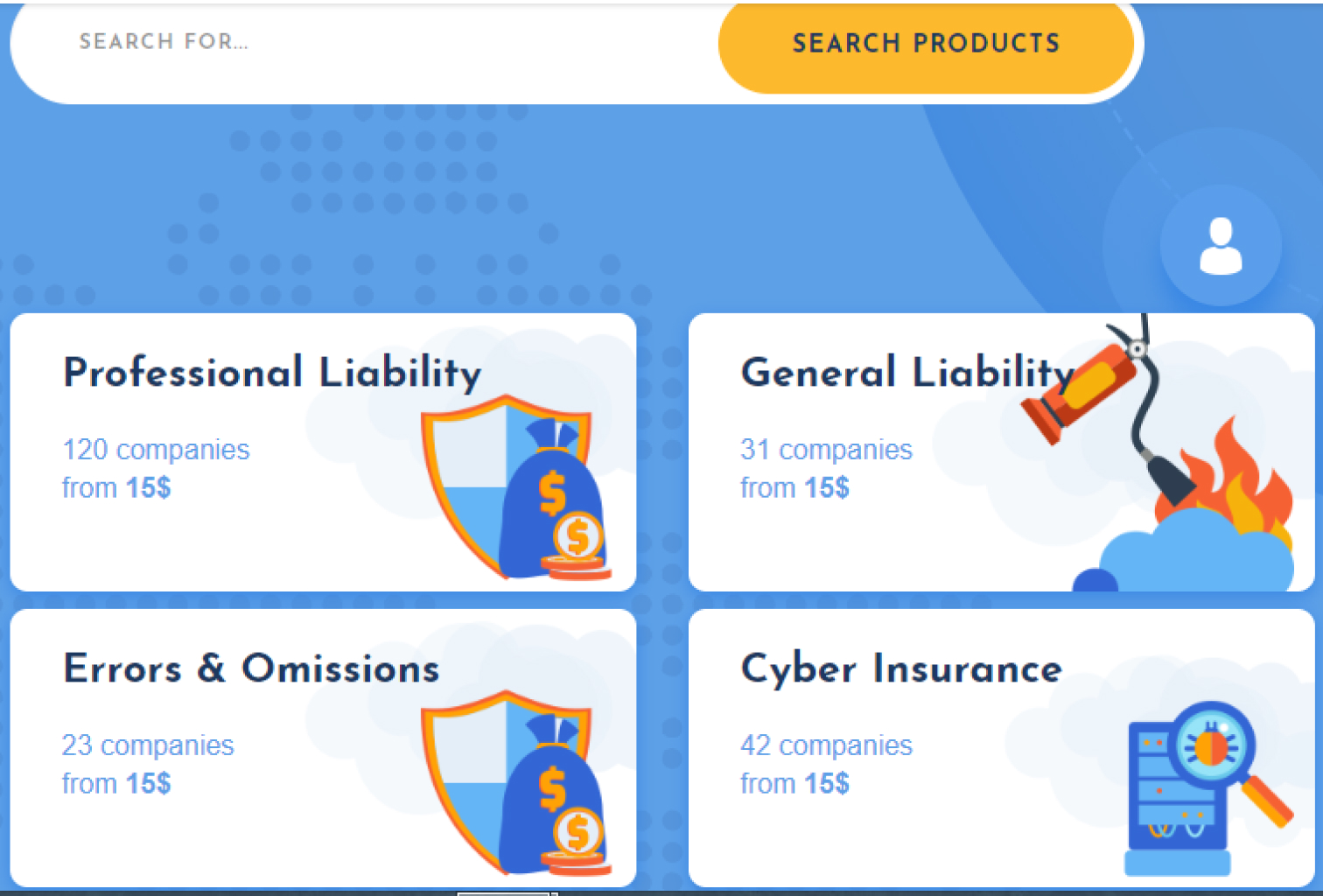 Peer Circle now is an efficient platform providing insurance services!
Metlife Solutions
Another real-life example is our Metlife mobile app project. Let's figure out how custom development impacted the company in this particular case.
Metlife, an insurance company, came to us with a goal to speed up policy calculations their insurance agents do while minimizing mistakes and paperwork. So, our challenge was to build an app that would automate the process as much as possible and eliminate the risk of miscalculations without constant access to the Internet. The ultimate goal was to make the customer experience better by implementing these improvements.
Fortifier studied the case and offered a solution—a mobile policy calculator with numerous configuration options. Sex, age, risk level: the mobile app takes into account all these factors to perform the most accurate calculations possible.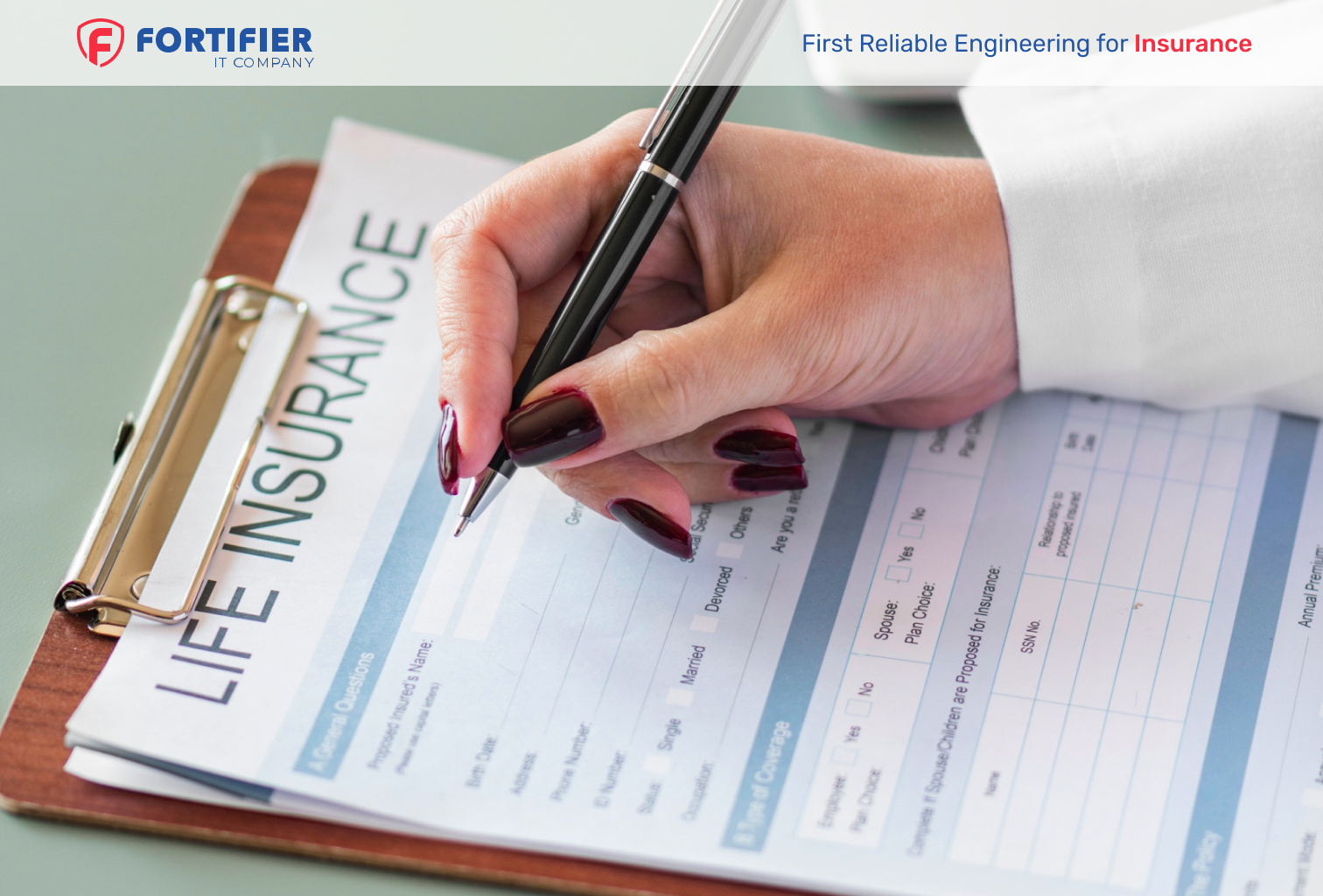 But what is most fascinating is that the Metlife app analyzes the user data, generates a quote, and sends it to the specified user's e-mail. This software performs the tasks agents had to do before. Automation is a way to optimize the business economy.
This is what benefits Metlife received from its mobile app solution:
Improved user experience;
Access to a full package of services for their customers around the globe;
Manual work automation;
Increased calculation accuracy;
Better user engagement;
Reduced costs.
On the whole, custom insurance product development software became a strong impetus for the company's bottom line.
The Bottom Line
Custom software solutions have become the best insurance agency management systems. Robust and efficient, they increase user retention. And improving the user experience is the key to agency growth. This is why you should stick to this approach.
If you need professional development assistance or you seek growth opportunities, feel free to contact Fortifier. We have extensive expertise in creating custom insurance software solutions. Reach out to us today and make a breakthrough in your company's performance.